Deb Johnstone
Transformational Life and Business Coach
NLP Practitioner | EDISC Consultant and Trainer
Professional Mindset Speaker and Coach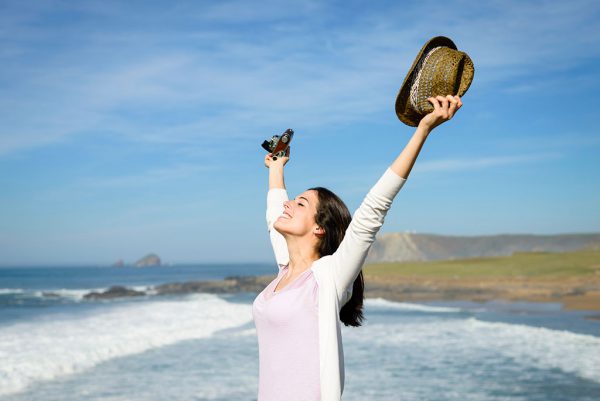 LIFE COACHING PROGRAMS
If you ready to live your full potential in your life, business or career, life coaching is the answer and I would love to look at working with you.
Have you noticed that many successful people use a coach to help them move to the next level?
Through our lives we develop a habitual way of thinking and doing. Our results of today are based on our thoughts and actions of yesterday. If we want different results then we need to change what we are thinking and doing. Transformation and success happens from the inside out.
Business owners, leaders, athletes, singers, performers and keynote speakers hire life coaches and mentors to help them move to the next level so they can experience life as they want it. What has worked for them can work for you too.
Life coaching will assist you to identify your vision and develop the strategies to transform your life, business or career, achieving the success you truly deserve.
Some of our clients include:
People wanting to start a new business
Business owners wanting more freedom and success
People deciding on a career path
Leaders wanting to improve their leadership and communication
People wanting to change their career
Women and men in transition
People wanting to build their self confidence and self belief
Individuals wanting to improve their communication and relationships
People wanting more life balance
We are all unique and each situation is different. Because of this our one on one life coaching programs are all tailored to you and what you want to change and achieve. A complimentary conversation is offered to help you decide which program will suit you.
Some of the life coaching programs available:
ULTIMATE LIFE COACHING PROGRAM – 24 session program (6-12 months) 
1 x Vision Session
1 x Goal Setting Session
1 x Your Success Planner with Framework Session
1 x 2 Hour EDISC Behavioural Profiling Session
20 x 60 to 90 Minute Transformational Coaching Sessions
Unlimited NLP Breakthroughs
Unlimited email support between sessions
DELUXE LIFE COACHING PROGRAM – 12 session program (3-6 months)
1 x Vision Session
1 x Goal Setting Session
1 x Your Success Planner with Framework Session
9 x 60 to 90 Minute Transformational Coaching Sessions
Unlimited NLP Breakthroughs
Unlimited email support between sessions
PREMIUM LIFE COACHING PROGRAM – 8 session program (2-4 months)
1 x Vision Session
1 x Goal Setting Session
1 x Your Success Planner with Framework Session
5 x 60 to 90 Minute Transformational Coaching Sessions
Unlimited NLP Breakthroughs
Unlimited email support between sessions
EXTENDED DISC
1 x 2 Hour Unpack and Coaching Session
1 x 20 Page Report
If you are ready to take the first step to living your full potential in your life, business or career, I would love to hear from you.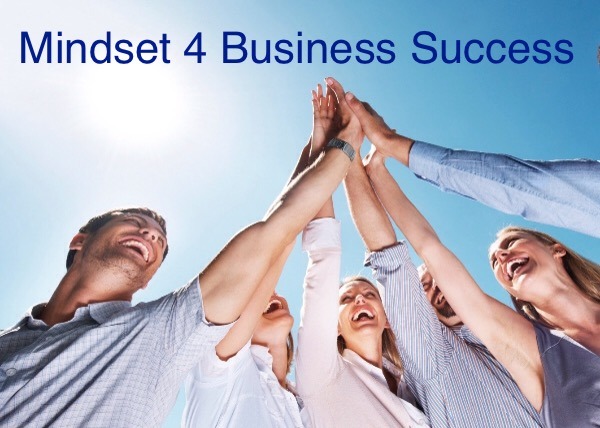 Mindset 4 Business Success Group Coaching Program
Group Coaching Program for small business owners
Are you a business owner or manager who often feels overwhelmed, stressed out or anxious? Maybe you feel like there's never enough time to achieve what you want.  And you long for more time with your family and loved ones, space for you and doing what you love.
Many other business owners just like you have felt the same way and then they joined Mindset 4 Business Success and it all changed for them.
Mindset 4 Business Success is a group program for entrepreneurs, business owners and professionals to achieve time freedom and levels of success you want and deserve.
Learn how to
Understand and develop your business mindset
Increase clarity, motivation and focus
Improve organisation and time management
Create a balanced life
Develop excellent communication skills
Attract more clients and create client loyalty
Seven Month Group Coaching Program for small business owners
12 x Fortnightly Group Coaching and Facilitation Sessions
1 x One to One EDISC Leadership Session With 20 Page Report
2 x EDISC Communication Group Training Sessions
1 x Your Success Planner
1 x Training Manual
Full email support between sessions
Strictly limited to 6 participants per program.
Email success@debjohnstone.com.au to see when enrolments open for the next program
Client Comments:
 I highly recommend Deb Johnstone and this course. It was amazing to discover the underlying beliefs which were holding me back in my business and personal life. Made some really great friends through the course as a bonus – Rita Zappulla, SMSF Strategic Advisors, Cairns
Thank you Deb, the course provided me with so many insights into my own thinking, and how I can use it in a much more powerful way to benefit my personal life and accelerate my business success. I would definitely recommend this course – Kristin Keane, Environment Pacific, Melbourne
Exactly what I was looking for! Objectives achieved, future direction and goals set. The connection and support from others in the group was invaluable, often the lightbulb moments would happen during discussions. I would highly recommend Deb and this course for anyone that is feeling overwhelmed and seeking clarity to move forward, the course fully exceeded my expectations. My big takeaway was about priorities, the importance of effective planning and reviewing, procedures and putting the time aside to complete it. All contributing towards a much greater work-life balance – Thank you Deb – Rachel Parsonage, Copy Shop business Centre, Cairns
Deb's passion for helping me have a better mindset around my business has been truly amazing and contagious.  I now have more clarity around my work goals and how I can achieve them as well as a much better awareness around using my time to the fullest. Thank you Deb Johnstone, you are incredible! – Christine Franklin, Walk Right, Cairns
This six months has been a period of amazing personal growth.  Thanks to Deb for putting such clarity around all of the topics covered.  I particularly loved EDISC aspects of the course and learning more about personality styles. – Anne Naylor, Enjo
M4BS opened my mind to new ways of thinking about myself, family, partner, staff and my business.  The program softened my approach to rules and evolved me to understand why I think and believe the way I do and how others are affected by my communication methods and beliefs.  Mind activating program that is beneficial to all areas of business and life.  Thank you for all your insights. – Kerri Brown, Allsigns Cairns
Deb helped kick my arse into shape without actually lifting her foot.  Her insight into what I needed on a mindset level was extraordinary, both in my personal and business life. – Tyson Franklin, Business Mentor and Speaker, Cairns
I joined the Mindset 4 Business Success course to learn more about myself so I could become a better version of me and move my business forward. This course certainly did that plus more. I have read a lot of personal development and mindset books, but what Deb does us help you implement the knowledge she teaches you into your business. I highly recommend this course! – Leanne Mackaness, Arbonne Regional Vice President, Cairns
The course met and exceeded my expectations, even though at times was uncomfortable. I have enrolled my GM in the next course – that speaks more about my views than anything I could say! – Sue Fitcher, Getaway Trekking and Adventures, Cairns
What a life changing experience. This course has given me my life back!! Deb, I cannot thank you enough. – Di Healy, ID Blinds, Cairns
I had become somewhat cynical over the years about personal and business coaching and training, so was hesitant about joining the M4BS program – I was coerced by a persuasive colleague who had signed up.  The reason why I joined the group coaching was that I had misfiled my business MOJO on several occasions over the last few years, and had not realised that is was because I hadn't taken time out to work 'On' myself, rather than operating on the energy of surviving day to day – which can be draining and destructive. 
Through the program, I reflected on my personal WHY and Values, by stepping back to reflect, within a matter of weeks, I knew what my focus had to be for the future and what was important to me, which has consequently improved how I turn up to work each week, how I turn up to manage family situations and how I turn up to manage myself.
Thank you to Deb for running the coaching sessions, and equally vital to my personal growth and subsequent business mindset has to go towards thanking the four other business owners who attended M4BS, for being different, being good listeners and for being good coaches themselves.  I see many more catch up sessions happening in the future, either one on one, or as a group, as it was really refreshing to have a non-judgmental constructive environment to be within -.Sally Mlikota, CBC Staff and Aussie Locums, Cairns
For more details on this empowering program or to arrange your complimentary one hour evaluation session contact:
DEB JOHNSTONE 
TRANSFORMATIONAL PATHWAYS AUSTRALIA
Mobile   0408 004 670

Email success@debjohnstone.com.au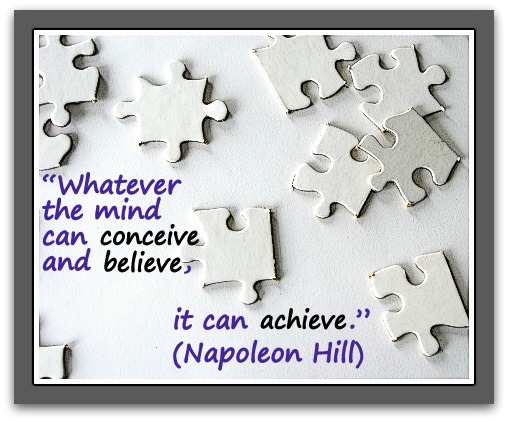 NLP and Life Coaching
Neuro Linguistics Programming began as a model of how we communicate with ourselves and those around us. It was originally developed by Richard Bandler, John Grinder and others.
NLP is a study of how we process the information that comes to us from the outside and how we interpret external events through our internal filters.
We create our life in all aspects based on past experience where we have chosen to develop certain beliefs and perceptions. These beliefs and perceptions act as filters and lead us to develop certain patterns of thought and patterns of behaviour that create our results in all aspects of our life.
NLP is essentially about modelling excellence and noticing language, patterns of behaviour, strategies and habits.
As an NLP Practitioner and life coach I will work with you to identify language, patterns of behaviour and habits that are not working for you or producing your desired results.
We will then work on designing new and more resourceful strategies, patterns and beliefs that are more aligned with what you want to achieve.
This assists you, to move through previously self imposed boundaries and propel yourself forward to achieve the outcome you desire.
"All change takes place first at the unconscious level. Then we become aware of it"
– Joseph O'Connor –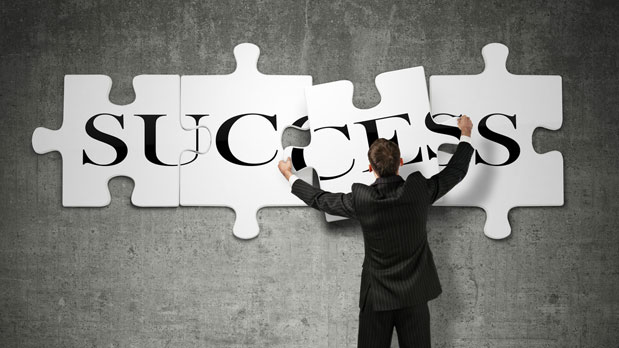 EXTENDED DISC Coaching, Consulting and Training
The Extended DISC® System is based on a psychological theory developed in the 1920's. Carl G. Jung created the foundations for the theory in his book The Psychological Types 
(Die Psychologische Typen).
His ideas were based on defining two behavioral axes; sensation- intuition and thinking – feeling, and the four main behavioral traits that they composed. The work of Jung was further developed by William Moulton-Marston who defined a four dimensional behavioral map.
The DISC profile has proven to be a very clear way of describing and analyzing a person's natural reaction to what is occurring in their environment. Recognizing some 160 different behavioral styles, The Extended DISC® System allows a person to be more flexible and dynamic in their behavior.
Extended DISC® Theory does not classify people into good or bad. Nor does it limit a person's possibilities to develop in any other direction or work environment. Extended DISC® Theory describes the person's natural reaction mode or behavioral style in different situations.
Extended DISC® helps a person understand why they do what they do, why they don't do what they need to do and how to change it.
It will give you a better ability to understand your own and others' behavior. To adjust YOUR behavior to better suit the situation, to avoid unnecessary problems in communication and to point your life into the direction where you will better succeed and enjoy it the most.
Among many other benefits are:
Career matching
More understanding in relationships
More efficient team work
Better utilization of individual strengths
Enhanced communication
Better hiring decisions
Reduces staff turnover
Higher productivity
Better sales results
More effective organization
Better management decisions
Better business plans
Better business results
Coaching with Transformational Pathways Australia can help you create the change that you want by assisting you to:
Leave your procrastination and self doubt behind, take control of your emotions and identify what is important to you in your life.....
giving you a sense of direction, purpose and vision.
Private coaching is by Zoom or phone – face to face is by special appointment
For more details on coaching packages available contact
DEB JOHNSTONE
 to arrange an evaluation session call
Mobile   0408 004 670
Email success@debjohnstone.com.au
Bolands Centre, Spence Street, Cairns 
QUEENSLAND AUSTRALIA